Oh, my husband was responsible for this meal - venison and mutton shins cooked in an enormous 'kaffir pot' as it is called here!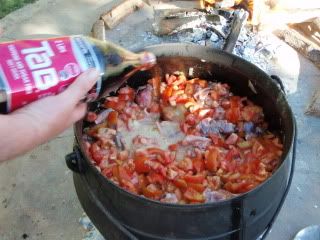 It's been a busy month so far - visitors for a week while my sister and brother-in-law came to visit while he got his eye operations done. Then off to the Karoo for a big celebration, my husband's 60th and his eldest sister's 70th.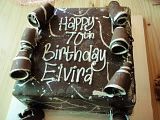 This has been a big function to organise with most of the (lively) debate being about venue, but after hopefully reviewing facilities at the Gariep Dam in the Karoo and getting a quote for R56,000 for the three nights for the 56 of us - and that was only for the beds - my other sister-in-law put her foot down and said she would host the event on the farm - which is what we had all thought in the first place as it is central - many of us travelling from all over the country from Jo-burg to East London and Cape Town. She and my husband did the nitty gritty, working out the menus and distributing "Please bring the following" lists by spread sheet to each family. Accommodation was the biggest headache, but sundry offers were received from neighbours, so it all worked out in the end and was great fun, everything running according to plan, except the normal drama of punctures in the middle of the night on the ground roads. This usually doesn't phase anyone, except that this time it happened to a new vehicle my husband had borrowed for the few days and it was discovered that there was no tool kit in the spare wheel compartment. (Heads would roll on Monday when he returned to work!!) This meant a lengthy session at the side of the road with eventually 8 cars, hazard lights on, parked behind each other and about 16 people standing around making helpful suggestions and three under the vehicle endeavouring to get the spare off without tools. This took about an hour but no-one left until it was done.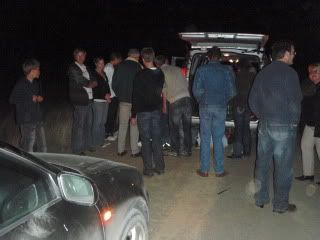 One transfer of a sleeping child did take place so that she could be taken back by her father and put to bed - except that after they had gone her grandfather discovered he had the key to the room in his pocket. (No cell phone reception out there.) On enquiry the next day, I heard that the missing key had not been a problem, as the window was open. All's well that ends well.