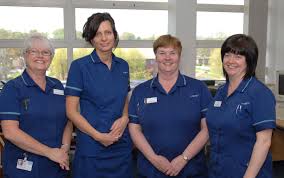 One day I was invited by a training hospital to show our dem. and products to a number of student nurses and healthcare workers. Some of the youngsters were a bit wide-eyed as the dem proceeded but there were a lot of knowing looks from the older ladies. At the end, I felt really that we were part of a much wider "wholistic" team of health workers and that they approved of what we were doing. Another time, I was asked to sell a dolphin to a health worker who was trying to assist a married couple in an institution, both of whom had a debilitating muscular disease which made their movements very jerky. It was thought that the regulated speeds of the dolphin would be beneficial. I hope it was - I didn't like to phone to ask for feedback as this seemed rather nosy.
Sadly, of course we had our detractors - these would inevitably be people who had never attended any of our parties. I was once telephoned by an irate elderly man who insisted that what we were doing was un-christian (implying that we were a bunch of harlots!) I spent a while calming him down and eventually got him to listen to me. I explained our position and in the end he even decided he would ask his wife is she would like to have a small party at her house. I stressed that no men were allowed. (Actually, it would have been really good for him to attend.) Unfortunately, I didn't hear from them - I expect his wife was just too shy. What a pity.
These parties were my way of life for 5 years, but then all good things come to an end. I thought perhaps that the time for these parties was past. Everyone seemed to be so liberated these days. But just the other day - I had a phone call.
"Oh, I am so glad you still have the same number. I've tracked you down through a friend who still had your business card. Are you still doing those parties?
Fifteen years on!